Brown Bag Series

---
Thank you for joining us online in our monthly series as members of the Institute for American Indian Education (IAIE) at University of New Mexico talk about their research and current work related to educator preparation, language and culture, leadership, and other topics related to Indigenous education. If you would like to revisit last year's series and share with others, please check out our YouTube Channel or view our list below of what was previously presented. Below you will also find a preview of what is happening at our next session and information on how to register.  
---
What's happening this month?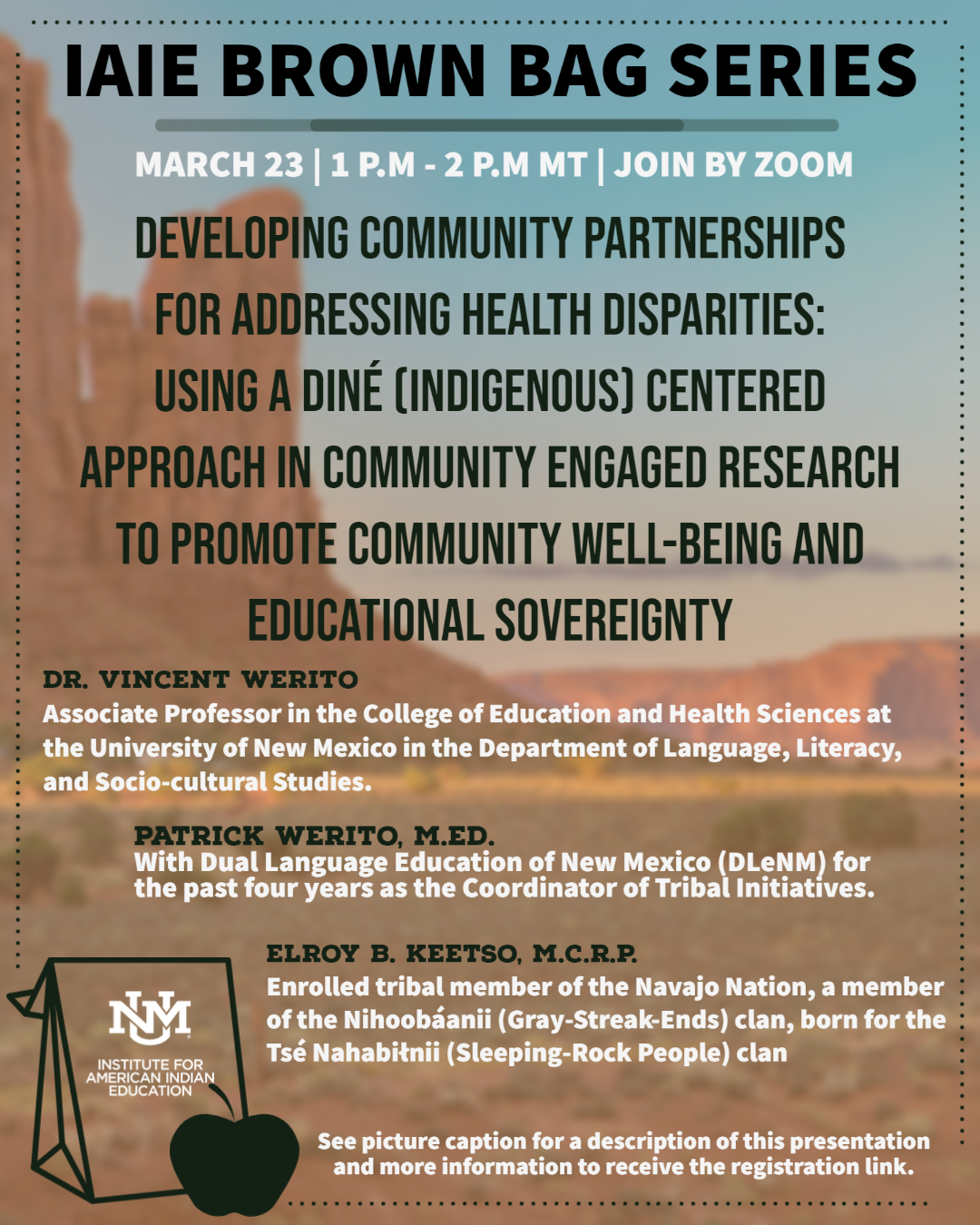 Developing Community Partnerships for Addressing Health Disparities: Using a Diné (Indigenous) centered Approach in Community Engaged Research to Promote Community Well-being and Educational Sovereignty
Presenters:
Dr. Vincent Werito
Associate Professor in the College of Education and Health Sciences at the University of New Mexico in the Department of Language, Literacy, and Socio-cultural Studies
Patrick Werito, M.Ed.
With Dual Language Education of New Mexico (DLeNM) for the past four years as the Coordinator of Tribal Initiatives.
Elroy B. Keetso, M.C.R.P.
Enrolled tribal member of the Navajo Nation, a member of the Nihoobáanii (Gray-Streak-Ends) clan, born for the Tsé Nahabiłnii (Sleeping-Rock People) clan
_
The presentation presents research projects addressing critical issues in behavioral mental health, community public health, and community leadership using a Diné-centered approach to community engagement and research. Using a Diné centered community-based participatory research (CBPR) approach, the studies aim to develop transformative ways for engaging local community members to move towards community rebuilding, educational sovereignty, and strategic planning for Diné (Indigenous) communities to recover and revitalize their languages and traditional ecological knowledge for long term community wellbeing.
To receive a Zoom link, register here. Once registered, you will receive a confirmation email containing a link and information about joining. Zoom link will be sent one hour prior to event as a reminder. If you have questions or would like more information, please email us at iaie@unm.edu.
ZOOM HOW-TO GUIDES
Listed below are general step-by-step guides on how to enter the virtual conference by a computer or by phone and self-selecting a breakout room. The meeting link and dial-in information have been provided through a confirmation email sent prior to the conference. If during any time of the summit find yourself needing technical assistance, you may send a direct message to the following Technical Assistance list by the chat function (available to attendees participating by computer only).
Technical Assistance:
Institute for American Indian Education (Host) – Glenabah Martinez
Wendy Gaytan Marin (Co-host)
T
T
Join a meeting by computer:
Click on the link that was provided to you, it will look something like: http://unm.zoom.us/j/555555555 (this is only an example)
A dialog window will pop-up:

Click on "Open Zoom Meetings"
A window will pop-up, to enter your name (you can select the check-box to "Remember my name for future meetings", after you enter your name click Join Meeting: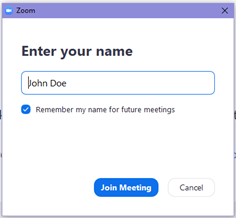 On the next window click on "Join with Computer Audio"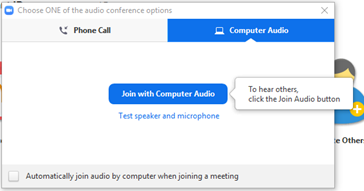 Features while you are in a meeting: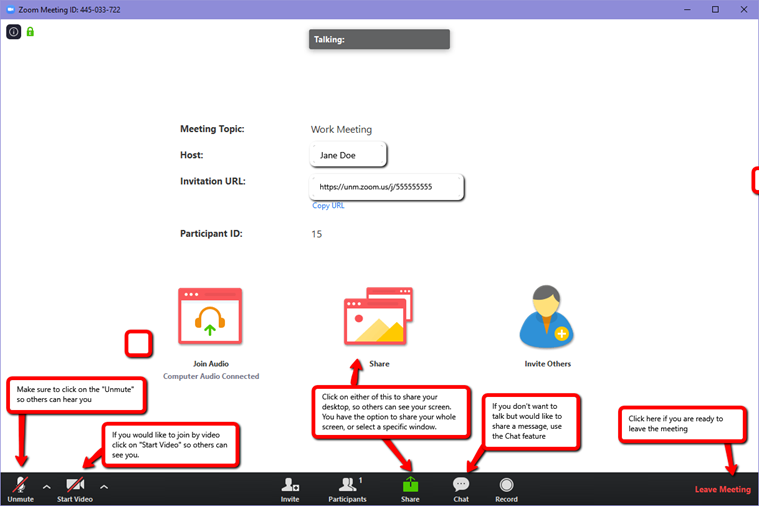 To minimize background noise, please remain on "mute" when you are not speaking.
Join a meeting by phone:
Dial an in-country number. If you dial a toll number, your carrier rates will apply.
You will be prompted to enter the meeting ID - the nine (9), ten (10), or eleven (11) digit ID provided to you by the host, followed by #.
If the meeting has not already started and join before host is not enabled, you will be prompted to enter the host key to start the meeting, or to press # to wait if you are participant.
You will be prompted to enter your unique participant ID. Press # to skip.
Phone controls for participants
The following commands can be entered via DTMF tones using your phone's dial pad while in a Zoom meeting:
*6 - Toggle mute/unmute
*9 - Raise hand.
Self-selecting a breakout room:
The host will allow participants to self-select and join breakout rooms of their choosing, participants will be able to view and select from a list of breakout rooms the host has created. They will be able to enter and leave breakout rooms freely. 
Note: Participants not joined with the desktop or mobile app (version 5.3.0 or higher) will not be able to self-select a breakout room. The host will need to facilitate moving these participants manually.  
Click the Breakout Rooms option in your meeting controls.

This will display the list of open breakout rooms created by the host. 
Click Join next to the Breakout Room you wish to participant in, then confirm by clicking Join again. 
Repeat as necessary to join other breakout rooms or click Leave Room to return to the main session. 
Asking for help:
If you click Ask for Help, it will notify the meeting host that you need assistance, and they will be asked to join your breakout room.
Click Ask for Help in the meeting controls.

      2. Confirm that you would like assistance by clicking 
Invite Host
.